NC9 is a 100% Korean-based company. Since its establishment in 2012, NC9 has been providing services like as establishment and liquidation of business, bookkeeping, accounting audit, tax consultation, tax refund, confrontation service for tax investigation and personnel management service (Social insurance, health insurance, salary outsourcing, etc.) to many clients who operate their businesses in Vietnam, and has been steadily growing with customers.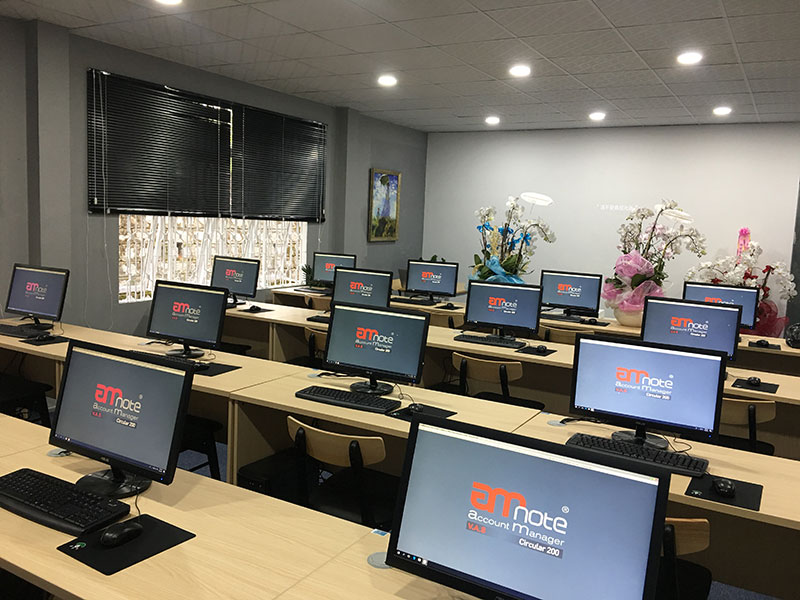 ---

Goals
Our NC9 is growing in line with the localization of Vietnam by selecting Vietnam as the cornerstone for the development of Asian region. With abundant experience and modern state-of-the-art technology, We are stepping up our efforts to establish major businesses in Asian countries such as Vietnam, Cambodia and Laos.

Position
The NC9 is always looking forward to the future and growing rapidly. In March 2017, Shinhan Bank Vietnam signed on MOU with us to introduce Shinhan Firm banking function in AMNOTE so that customers can easily remit money at any time within the AMNOTE accounting program. In addition, We have developed Electronic invoice(E-invoice), which is scheduled to be mandatorily introduced in Vietnam in 2019. NC9 is the first and only company selected as a foreign service provider of electronic tax invoices, and we are in tune with Vietnam's promising businesses such as Viettel and VNPT.
Using these as a platform, the NC9 has launched an educational business to help young people in Vietnam grow into more competitive resources in the global market. Ho Chi Minh Open University, UEF, Dalat University, and Bao Loc University have already adopted AMNOTE as part of their in-school curriculum, and in October 2018 we started to implement 'ACVA', the first computerized accounting certification system in Vietnam with AMNOTE, as a pilot program in cooperation with the Vietnam Association of Accountants.

Advantages of AMNOTE
AMNOTE is an ASP system that can be accessed in various languages like English, Korean, and Vietnamese. So it is possible to link information by country as well as can be accessed from anywhere in the world if the internet is available. In other words, AMNOTE provides a management system optimized for overseas companies.
In addition, real-time data synchronization enables rapid accounting management, storage of triple security devices and data on a secure dual server for maximum provides reliability and security.

Features of AMNOTE
AMNOTE consists of easy-to-use and convenient management functions like basic slip and bookkeeping, the financial statements at a glance of the financial status of the company, electronic tax invoices for easy tax reporting in connection with the Vietnam Internal Revenue Service, and Firm Banking with Shinhan & Viettin bank.
Believe the future, and join the NC9. Your satisfaction and growth is our happiness.